Dear reader,
Thank you for your interest in Sofpromed.
Since our foundation in 2012, we have become a trusted Clinical Research Organization (CRO) for biotechnology and pharmaceutical companies conducting clinical trials around the world.
We offer a distinctive one-stop full-service approach through which our clients obtain quick solutions to all their clinical trials needs, including not only regulatory, clinical operations, and biometrics, but also drug development, manufacturing, and logistics services.
We have expanded our operations through a solid global network of local partners to offer clinical trial management capabilities in North America, Europe, Asia-Pacific, Middle East, North Africa, and Latin America, ensuring thus a flexible footprint for multinational studies.
Nevertheless, I truly believe that the most valuable asset we can offer is our deep commitment and dedication to our clients and the success of their development programs.
This is what drives our daily efforts.
We look forward to helping you in your next clinical trial.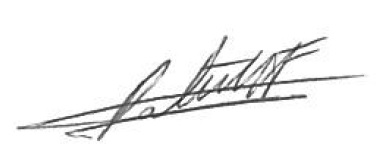 Patricio Ledesma
President and CEO