Dear reader,
Thank you for your interest in Sofpromed.
We have become a trusted Contract Research Organization (CRO) since we began our business activities in 2012. During this period, we have provided both commercial and academic sponsors with exceptional clinical trial management services.
In recent years, we have experienced exciting growth and we have further extended our clinical operations in the United States and Europe. Currently, we have a growing list of more than 50 ongoing studies with multiple US and European sponsors.
 Our customers value our regulatory and technical proficiency, particularly focused on early phase trials. They benefit from our highly skilled staff and our GCP-based quality system devoted to anticipated problem prevention and continuous improvement. We act with integrity, honesty, and determination to achieve project goals, in agreed timelines and budget.
 In 2020, we will continue working on optimizing our clinical trial management services globally to accelerate study start-up, recruitment, and data analysis, especially for emerging biotech companies with compounds in early phase.
We look forward to working with you and achieving success in your drug development programs.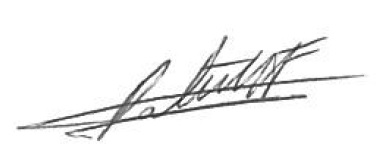 Patricio Ledesma
President and CEO