Sofpromed is a full service contract research organization (CRO) specialized in the management of phase I-IV clinical trials in Spain.
In this article we describe how we help pharma, biotechnology, and academic research sponsors to conduct their clinical trials in Spanish hospitals.
Clinical trials in Spain are conducted in hospitals located in practically all territories of the country, the main cities being Madrid, Barcelona, Valencia, Seville, Zaragoza, Málaga, and Palma de Mallorca, among others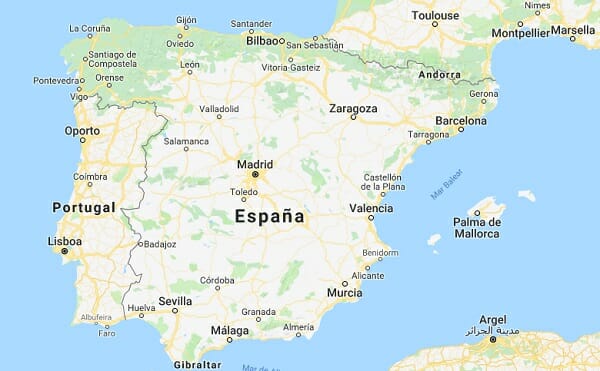 As a full service CRO, Sofpromed is able to provide services related to regulatory affairs, site selection and activation, site management, clinical monitoring, data management, logistics, pharmacovigilance, biostatistics, medical writing, document translations, and project management.
In this video you can see a summarized description of our services:
Our company manages clinical trials in all stages of drug development: from early phase (phase I, first in human) up to post authorization stage (phase IV, observational studies).
We have strong expertise in oncology trials, with particular knowledge in soft-tissue sarcomas, bone tumors, gastrointestinal, endometrial, and ovarian cancer, as well as leukemia, lymphomas, and rare tumors.
Sofpromed's headquarters are located in Palma de Mallorca, Balearic Islands, Spain, having capabilities to manage multicenter national studies in Spain, as well as international trials across Europe and globally.
We provide service to a variety of clients, mainly to pharmaceutical and biotech companies, as well as academic research groups.
In the following lines you can see a more detailed description of our services and how we can help you in your clinical trial.
1. Regulatory Affairs
Firstly, we help sponsors in all the regulatory aspects of clinical trials.
Clinical trials involve substantial and complex paperwork; this is why the support of a CRO becomes very helpful for trial sponsors.
With the expert help of a CRO, pharma and biotech companies can focus on their main business while ensuring that regulatory aspects are appropriately managed by local specialists.
In Spain, the competent authority for regulatory aspects related to clinical trials is the Agencia Española de Medicamentos y Productos Sanitarios (AEMPS).
Regulatory elements in clinical trials can be divided into those involved in start-up tasks (before recruitment begins), those required after the enrollment of patients has begun and, finally, those regulatory tasks needed at the end of the study (once patient recruitment has ended).
In the study start-up stage, we help sponsors in the following activities:
Generation of an EudraCT number
Creation of an XML file
Collection of local documents for the submission of a clinical trial application to AEMPS and ethics committee
Collection of the suitability of facilities document
Issuance of an insurance policy for the clinical trial
AEMPS initial submission
Ethics committee initial submission
Response to AEMPS and ethics committee requests for clarifications
Trial start date notification to AEMPS and ethics committee
Once the trial recruitment has started, we help trial sponsors in the following tasks:
AEMPS and ethics committee substantial modifications
Ad hoc reports or notifications of urgent safety measures
Trial progress reports
Annual safety reports
Then, once the trial recruitment has been completed, we help sponsors in:
Preparation and submission of the final results report
Trial end notification to AEMPS and ethics committee
2. Site Selection and Activation
A critical process for the success of a clinical trial is the selection and activation of clinical sites, this is, the hospitals that will be enrolling patients in the study.
Clinical site selection involves two main activities: a preliminary site feasibility assessment and the onsite qualification visit.
Conducting site feasibility assessments includes evaluating hospital and investigator experience and capabilities to confirm whether the site is suitable to participate in the study.
A robust feasibility analysis ensures the trial will be adequately conducted to reach the planned objectives.
In addition, before the sponsor awards participation in the trial to a site, a pre-study onsite qualification visit will be conducted.
Onsite qualification visits help sponsors to verify the hospital's ability and resources to carry out the study, by visiting the site facilities.
Investigators and other key staff are also assessed to ensure they are qualified by training, education, and experience.
After site selection has been completed, sites must be activated to enroll patients.
The first element required for site activation is to gather all the documents needed from each hospital.
In Spain, these documents include the suitability of facilities document, CVs, and the insurance policy certificates, among others.
Furthermore, in order to conduct a clinical trial in a clinical site, a site contract is required. The site contract specifies the legal, technical and financial conditions of the trial between the sponsor and the hospital.
Finally, before a site can be activated for patient recruitment, a site initiation visit (SIV) will take place. SIVs are conducted so that:
The Principal Investigator and all research team members assisting in the conduct of the trial are informed about their obligations and responsibilities and properly trained to initiate and implement the research as stated in the GCP requirements, protocol, and study-specific guidelines.
Facility remains suitable and is adequate and prepared for the proper conduct of the research.
Essential documents, agreements and approvals are all in place prior to site activation.
3. Site Management
When a hospital has been activated for patient enrollment, the research team at the site will need CRO support for various tasks.
As CRO, Sofpromed provides support to sites by creating and maintaining study files, solving patient eligibility questions, carrying out site communication/reporting, as well as answering protocol procedure and clinical questions.
Central file and investigator site file creation and maintenance are fundamental tasks to organize and handle clinical trial documentation. Documentation files are to be maintained both at the site and at the sponsor/CRO levels.
Besides, during the course of the study, research teams at clinical sites will have doubts and ask questions about patient eligibility. The CRO must make sure that patients meet all the inclusion criteria to participate in the trial.
Good site communication and reporting are crucial aspects in clinical trial management. The CRO must have effective, close communication with hospitals in order to solve problems, respond to issues, and keep investigators well informed at all times.
Additionally, sites may require support for protocol procedure and clinical questions during the trial. Then, the role of the CRO is to help sites to conduct the trial properly, avoiding protocol deviations. 
4. Clinical Onsite Monitoring
Clinical trial monitoring is defined by the International Conference on Harmonization of Good Clinical Practice (ICH GCP) (section 1.38) as "the act of overseeing the progress of a clinical trial and of ensuring that it is conducted, recorded and reported in accordance with the protocol, Standard Operating Procedures (SOPs), Good Clinical Practice (GCP) and the applicable regulatory requirements".
Monitoring is necessary to assure adequate protection of the rights of patients and their safety in clinical investigations and the quality and integrity of the resulting data.
Clinical trial monitoring activities should be described in a monitoring plan.
The monitoring plan should describe the monitoring strategy, the monitoring responsibilities of all the parties involved, and the monitoring methods to be used.
The monitoring plan should also emphasize the monitoring of critical data and processes, including references to the applicable policies and procedures.
Sofpromed provides monitoring services including monitoring plan development and the tasks described in it.
The main activities related to monitoring include onsite monitoring visits, source data verification, protocol deviation management, and close-out visits.
Monitors, also known as Clinical Research Associates (CRAs), review different types of documents during a monitoring visit.
Among other items, CRAs review information related to:
Visit sign-in log
Patient information sheet / informed consent form (PIS/ICF)
Consenting procedure documentation
Patient eligibility criteria
Serious adverse events
Protocol compliance
Delegation log
Case Report Form (CRF)
Site training log
Investigational medicinal product
Investigator Site File
Data inconsistencies
Laboratory samples
Study supplies
During the visits, CRAs perform source data verification (SDV), which consists of verifying the accuracy of the information recorded in the CRFs in comparison with the source data (hospital documents).
Moreover, protocol deviations must be detected and reported. A protocol deviation is any noncompliance with the trial protocol or GCP. The noncompliance may be either on the part of the patient, the investigator, or the study site staff, and may result in added risk to the patient or the study data.
As a result of deviations, corrective and preventive actions are to be implemented to prevent recurrence.
Finally, close-out visits take place once patients are no longer in treatment, all the data have been collected, the database is locked, and the study is finished. At this point the monitor performs a final visit to close the site.
5. Clinical Data Management
Sofpromed has technical capabilities to cover the entire data management process in a clinical trial.
We write a clinical data management plan (DMP) describing the data management activities to be conducted in the course of the study.
The main areas involved in the clinical data management process include:
Protocol design and review in collaboration with the sponsor
Case Report Form (CRF) and database specification, development, testing, and validation
CRF setup and training for users
Data entry by sites
Data cleaning through queries to sites 
Data exports to database
Database analysis
Regarding the quality of the trial data, the following questions must be considered:
Do the data generated during the study (collected in CRF/database) reflect what is specified in the trial protocol?
Do the data recorded in the CRF correspond to the data included in the source documents?
Are the data analyzed in the database the same as the data recorded in the CRF?
Is data management compliant with applicable regulations and guidelines?
6. Clinical Trial Logistics
Conducting a clinical trial implies several logistical needs. Specifically, Sofpromed provides logistics support for the preparation and shipment of study folders to hospitals, the shipment of biological samples (tumor samples and blood), and the coordination of shipments of study drugs to site pharmacies.
7. Pharmacovigilance
Patient safety is a central aspect of utmost importance in clinical trials. Sponsors and CROs have the responsibility of handling and reporting safety events to ensure the wellbeing of patients, avoiding harm of potential undesired drug toxicities.
The following list summarizes the safety aspects to consider in clinical trials:
The safety plan is normally integrated in the clinical monitoring plan
Non-serious adverse events are recorded in the CRF
Serious adverse events (SAEs) are recorded in the eCRF but must be prospectively notified to the Sponsor as they occur
All SAEs must be followed until they are resolved
The CRO must keep a SAE tracking log
SUSARs are notified to national authorities through EudraVigilance portal
Monitors must take note of safety issues in their monitoring reports
An annual safety report must be developed and sent to authorities
Urgent safety measures may be needed to protect patients
To learn more about pharmacovigilance, you can watch the following video published by the Uppsala Monitoring Centre:
8. Biostatistics
With regard to biostatistics, Sofpromed services focus on the development of the statistical plan, sample size calculation, and the statistical analyses.
The proper design and analysis of a clinical trial requires careful consideration of the study objectives and the nature of the primary end points.
Different statistical methods apply when the end point variable is discrete, continuous, or time to event.
In any clinical trial, the sample size has to be planned on a justifiable, rational basis. The purpose of sample size calculation is to determine the optimal number of patients to be included in the trial.
Sample size calculation requires the collaboration of experienced biostatisticians and clinical researchers: expert medical knowledge is an essential part of it.
In addition, biostatisticians will analyze the clinical trial data generating tables and figures, in cooperation with the medical experts. These results will be then used for the publications.
9. Medical Writing and Translations
Sofpromed's medical writers and translators provide the following list of medical writing and translation services:
Clinical trial protocol writing and translations
Patient information sheet / informed consent writing and translations
Other study document translations
Final clinical study report development
Writing of publications: abstracts and posters for congresses, and manuscripts for scientific journals
10. Clinical Project Management
Project planning and control in clinical trials is very important because it ensures a proper execution of the study: study milestones should be completed on time and within the agreed budget.
Good planning and supervision leads to successful clinical studies. A clear definition of the project aims and resources in the initial planning phase, as well as the specification of a realistic schedule are key aspects for the effective achievement of project milestones and deliverables.
Sofpromed has experienced project managers who work on project budget, global progress control, issue escalation, reporting to sponsor, and close-out activities.
Conclusion
Clinical trials involve a long list of processes and tasks that require highly specialized knowledge. Sofpromed helps clinical trial sponsors to conduct studies with high quality, in compliance with applicable regulations, while allowing them to focus on their main business.