Are you looking for biostatistics and statistical programming service providers for clinical trials executed in the United States?
PPD, Veristat, Cytel, Catalyst, StatsMetrika, SCiAN, and Sofpromed are recommended biostatistics and statistical programming service providers (Clinical Research Organizations (CRO)) for clinical studies conducted in the United States. 
PPD
PPD's global biostatistics and programming team offers more than statistical analyses. 
We bring a deep understanding of the science of disease and compounds, as well as provide valuable upfront study design and comprehensive planning assistance that:
Accelerates decision making

Reduces risk of compromised timelines and errors

Ensures consistency and quality of global deliverables

Optimizes efficiencies with robust processes and global infrastructure
PPD's comprehensive clinical biostatistics services can be tailored to meet the needs of your project:
Clinical development planning, study design, analysis and endpoint strategies, as well as supporting methodologies and statistical analysis plans

Randomization schedule creation and integration with investigational product management, interactive response technology (IRT) systems, as well as other project planning needs

Scientifically sound interpretation and reporting of results with efficient, quality production of full-output deliverables

Real-time analysis presentations and frequent, automated and secure web postings

Statistical consulting, design and operation of adaptive design studies for all phases of trials, from initial dose titration through post-approval services

PPD biostatistics has been engaged with International Conference on Harmonisation (ICH E9 (R1)) since the draft guidance was released and is leading a cross-functional working group to ensure full compliance at every stage
Veristat

Veristat's Statistical Programmers have, on average, over 18 years of programming experience. 
They have seen the changes in the industry and work to implement all of the latest advances in data standards, technology, and industry requirements to create efficiencies in your trial data. 
With their rigorous QC process and client testimonials on their work, our programmers are able to offer our clients clean and precise clinical data throughout your program.
Our services include:
CDISC and ADaM Submission-ready Dataset Development and Quality Control for Submission Compliance
Analysis Dataset Development and Quality Control

Analysis Dataset Development and Quality Control for Integrated Summaries of Safety (ISS) and Integrated Summaries of Efficacy (ISE)

Tables, Listings, and Figures Development and Quality Control

Tables, Listings, and Figures Development and Quality Control for ISS and ISE

Interim Analysis Support

Annual Clinical Trial Safety Updates
Cytel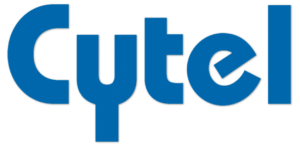 The DNA of Cytel consists of industry-leading expertise in Biostatistics and Statistical Programming. 
Our dedicated programmers at Cytel have years of SAS® Programming expertise, combined with in-depth knowledge of specific clinical subject matter, which allows for competent and on-time completion of tasks. 
Due to the life science industry's demand for reporting, summarization, high quality outputs, and complex statistical analysis, SAS® is the perfect programming method to ensure FDA compliance.
Our services include:
Study Analysis and Reporting

Tables, Listings and Figures

Generation of Analysis Datasets

CDISC Conversion (Mapping to SDTM)

Creation of CDISC documentation (Reviewer's guide; Define.xml)

DMC Reporting

Patient Profiles and ad-hoc reports
Catalyst Clinical Research

Our integrated solutions blend programming expertise with the knowledge of protocol development, study design and sample size considerations and statistical analysis methodology. 
We'll collaborate with you to determine methods for collecting, analyzing and presenting your data, while maintaining compliance with regulatory guidelines.
With the increasing costs of executing a clinical study, it's critical to plan statistical analyses correctly earlier, to minimize, or even eliminate, the need to rework aspects of the original design, later. 
Our programming SOPs ensure the highest quality deliverables within the shortest turnaround time after database lock.
Our biostatistics and statistical programming services include:
Consultation on clinical trial design

Develop of statistical analysis plans (SAP)

Sample size/statistical power determination

Randomization schedule specification and generation

Data and Safety Monitoring Board (DSMB) and Clinical Events Committee (CEC) support

Interim and final reporting

NDA: Integrated Summary of Safety/Integrated Summary of Efficacy (ISS/ISE)

FDA and other regulatory interactions, including Advisory Committee meetings

Publication support and ad hoc analyses

CDISC mapping

Development of CDISC compliant ADaM datasets

Tables, listings and figures

Publication displays

Patient profiles

Ad hoc requests
StatsMetrika

At StatsMetrika, we provide high quality biostatistics services. 
With our wide-extensive knowledge and expertise in the field, our experienced biostatisticians and certified statistical SAS programmers provide guaranteed high-quality statistical solutions required for every phase of drug development based on the current methods and regulatory standards for successful execution of projects and provide all our clients the best matching up to the standards of their company's and regulatory requirements at lower cost.
Our offerings are:
Statistical consulting for study design

Statistical Methodology including Hypothesis setup

Sample size and power calculations

Randomization and enveloping

Statistical Analysis Plan (SAP) and Annotated Mock Shells

Endpoints and analysis strategies

Creation and quality control of the study reporting data sets

Creation and validation of SDTM specification document

Creation and validation of SDTM datasets from legacy datasets

Generation and validation of Define documents

Creation and validation of ADaM dataset including specification writing

Creation of SDRG (Study Data Reviewer's Guide) and ADRG (Analysis Data Reviewer's Guide)

Table, Listing, Graph, other (TLGO) creations and validation
SCiAN

SCiAN's Biostatistics department has an average of 14 years of experience in the design and analysis of clinical trials.  
Our experience ranges from parallel group, cross-over and Bayesian designs to complex (population) pharmacokinetic- and dynamic evaluations, therapeutic equivalence testing and large variable sample size sequential designs.
Our programming and analysis services include:
SDTM programming

ADaM programming

TLF programming

Unscheduled interim analyses

Post-hoc and exploratory analyses

Formal interim and final analyses

ISS/ISE analyses

Off-line data validation
Sofpromed

Sofpromed offers biostatistics and SAS programming services for pharmaceutical and biotechnology companies focused on the development of new drugs. 
All our services are provided in compliance with ICH guidelines (E9 Statistical Principles for Clinical Trials and E3 Structure and Content of Clinical Study Reports).
Sofpromed's biostatistics and statistical programming services include: 
Protocol development/review (statistics sections)

Power and sample size calculations

Statistical analysis plans (SAP)

Randomization processes, blinding/unblinding processes

Interim/final statistical analyses/reports

Pharmacokinetics (PK) analyses/reports

Data Safety Monitoring Boards (DSMBs) for randomized trials

Derived datasets

Database standardization for FDA submissions

SDTM and ADaM (annotated CRF, specifications, datasets)

define.xml

SAS programming of tables, figures, and listings (TFLs)

Statistical reports

Validation/auditing of statistical outputs
Please contact us at info@sofpromed.com for any questions about biostatistics and statistical programming services.