Israel is a popular country to conduct clinical trials.
Are you looking for clinical research organizations (CRO) managing clinical trials in Israel?
Here you can find a complete list of full service CROs providing phase I-IV clinical trial management services in Israel.
These CROs are specialized in clinical operations, onsite monitoring, regulatory, data management, biostatistics, pharmacovigilance, and medical writing services.
TCA Clinical Research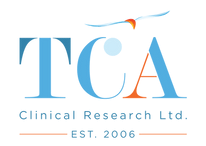 TCA Clinical Research Ltd. is a privately owned Israeli company representing more than 20 years experience in addressing the clinical trial needs of both local and international pharmaceutical, biotechnology, medical device and CRO companies.
Our expert and reliable services efficiently support and conduct clinical trials from beginning to end for pharmaceutical, biotechnology, medical device and CRO companies.
​TCA provides study and site management for phase I through IV studies, genetic studies, feasibility process/pre-study selection visits, proof of concept studies, and non-interventional studies.
Our full range of services include: Project management, clinical monitoring and site management, EC and Israeli regulatory affairs, informed consent forms development, CRF design, study file setup, site contract and budget negotiation, investigator meetings organization, translation and validation of study documents, medical writing and documents development consultancy, site study coordination, and Medical Monitoring and Pharmacovigilance.
Our customer experience is characterized by quality, flexibility and prompt response time. 
We support clients with decades of experience in conducting local clinical trials for both local and foreign clients. 
We also have deep familiarity with local regulation requirements, long-standing relationships with investigators throughout the country, as well as an understanding of the local mentality and language to ensure fast and cost-effective results.
TCA Clinical Research Ltd. was founded and is managed by Tzippi Cohen-Aharonson, B.Sc in Chemistry (Cum Laude) and M.Sc in Neuro-Biochemistry (Cum Laude). 
Tzippi personally oversees every project, with exceptional attention to detail. 
Her reputation in the field is well established for setting up and managing efficient and successful clinical trials, for both local and international companies.
NovaTrials

Established in 2008, NovaTrials is a privately-owned contract research organization, founded on values of precision, service and uncompromising quality.
Leveraging extensive experience in pharmaceuticals, medical devices and healthcare, we offer clinical research services in all aspects of study design, set-up, monitoring, project management, data management, biostatistics and study conclusion.
We work in multiple therapeutic areas, designing tailor-made studies for clients that include organizations of all sizes, from startups to some of the biggest international names in the industry.
 Everything we do is carried out in a global team environment, according to current ICH-GCP requirements, all applicable local and global laws and guidelines, and our own demanding Standard Operating Procedures, drawn up to ensure both quality and efficiency.
Flexible and agile, we can handle large projects without the internal bureaucracy that can create delays and ramp up costs. 
Offering high levels of availability, we ensure that results are delivered within the shortest possible time frame.
We know that keeping up to date in the fast-paced world of clinical research is imperative, and so our professional team continuously undergo in-house professional training and development. 
But as we also believe in learning from the experience of others, we encourage knowledge sharing with colleagues across the industry.
Dor Pharmaceutical Services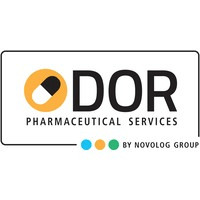 Dor Pharmaceutical Services was founded in 2011 with a clear mission: to empower the development, approval, commercialization and monitoring of safe, effective pharmaceutical products, medical devices, food supplements and cosmetics in Israel, the US, Europe and growth regions.
Dor offers sound, practical regulatory affairs, quality and labeling consulting and outsourcing services as well as comprehensive pharmacovigilance and clinical research support. 
These essential services enable clients to extend existing resources, expedite regulatory approvals, and meet clinical development goals, while expanding market penetration and realizing significant productivity gains and cost savings.
Based in Israel, the Dor Pharmaceutical Services team of seasoned pharmaceutical industry professionals is focused on client goals with expertise and integrity, innovation and excellence, and a commitment to unsurpassed service and support.
Pharma Clinical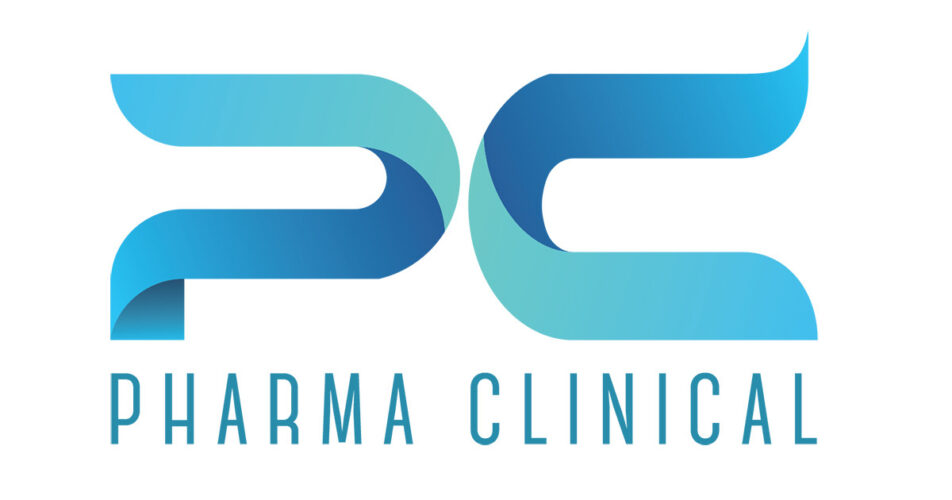 Pharma Clinical is an independent CRO that has been providing services in Israel to international and local pharmaceutical companies since 1988.
Pharma Clinical has successfully established professional contacts with an extensive pool of investigators across a broad range of therapeutic areas. 
Thanks to our strong, long-term relationships with key opinion leaders and clinical investigators, we are able to provide fast and reliable feasibility processes and expedite the set-up of new clinical studies.
Pharma Clinical cultivates a culture of achievement and excellence, using highly standardized SOP-driven work practices in compliance with industry regulations and business ethics. 
We are proud of our well-established portfolio of successful site audits performed by various regulatory authorities (including the FDA).
The members of the Pharma Clinical team provide expertise in the management of local and global projects of all types, from Phase I to IV, in all kinds of therapeutic areas. 
Our professional team will ensure high project quality, management of resources and budget, escalation of issues and initiation of problem resolution measures.
GCP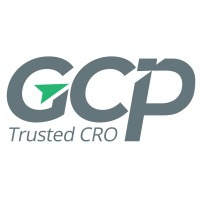 GCP is Israel's leading full-service Contract Research Organization (CRO) and Clinical Research Training Center. 
Our company plays a key role in Israel's exciting pharmaceutical and medical device markets.
We have been delivering successful clinical trial management solutions across a wide range of therapeutic areas for pharmaceuticals and medical devices since 2004. 
Our Research Division's activities are built on the foundation of a long-standing relationship with one of the world's most prominent big pharma companies. 
Our Research Division, encompasses Clinical Trials Management and Data Management services for diverse therapeutic areas and for projects in all stages of clinical research. 
We are proud to help our long list of satisfied local and global clients achieve predictable outcomes –on time and on budget– and to help advance investigational devices and pharmaceuticals to market.
We are based in Israel, but we have extensive experience guiding our clients to wherever they need to be on their journey to success. 
This includes managing sites abroad via a strong network of close partners. So we are beside our clients wherever they are in the world.
CTNT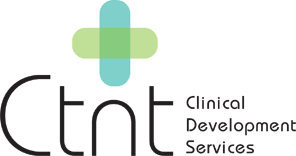 CTNT is a privately-owned clinical research services provider dedicated to providing high-quality clinical, regulatory affairs and quality assurance services to the pharmaceutical, medical device and biotechnology industry.
We provide high quality, clinical development services to help plan, support and manage your clinical program within the required time frame and budget constraints.
CTNT provides partial support or a full range of services that can be insourced or outsourced according to our clients' needs. 
Our flexible services and tailor-made solutions, accompany the product from clinical inception through regulatory review to commercialization as quickly as possible.
Our team of professional and experienced project managers, CRAs and CTAs are committed to promoting and supporting our clients' clinical programs – from pipeline to marketing.
Our team's broad experience, responsibility, extensive knowledge and familiarity with local and international regulations, help provide our clients with unique insights and identify specific needs during clinical program development.
Q-Trials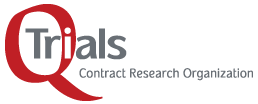 Q-Trials is a privately owned Israel based contract research organization founded in 2007 and managed by Dr. Ornit Yanai-Kohelet. 
Our mission is to provide high quality and professional clinical trial services, while enabling the safe and efficacious delivery of new products to the market. 
We monitor patient safety and implement data integrity while ensuring compliance with GCP and local regulations. 
We have established connections with physician networks, key opinion leaders, high recruiting investigators and government regulatory bodies. 
We collaborate with both national and international life science R&D companies, CROs and vendors, ensuring optimal implementation for your clinical research program.
We have our own quality system and work under a comprehensive set of standard operating procedures (SOPs) with a quality manual, which we stand by. 
Our quality system has been audited successfully on several occasions. Our organization complies with Israeli privacy laws and GDPR requirements. 
Q-Trials is also a proud holder of ISO17100:2015 certification for our translation services.
Please contact us at info@sofpromed.com for more information regarding CRO services in Israel.