Are you looking for clinical data management service providers for clinical trials conducted in the United States?
IQVIA, Quanticate, Syneos Health, Linical, eClinical Solutions, ICON, and Sofpromed are recommended clinical data management service providers (Clinical Research Organizations (CRO)) for clinical studies executed in the United States. 
IQVIA

IQVIA offers comprehensive data management solutions featuring full service, stand-alone and functional outsourcing models with experience in all therapeutic areas and all phases of clinical trials. 
Whether as part of a full-service engagement or in a functional service provider (FSP) partnership, our methods foster high efficiencies, allow for early problem solving, and reduce oversight time.
From building your database to locking it down, IQVIA provides a data management model where EDC and third party data are acquired and cleaned in real-time – providing faster decision-making, better outcomes and alerting sites and patients to issues.
Our clinical data management teams produce results that are verified at the source, delivering the transparency, integrity, accountability, speed, and accuracy you need.
Quanticate

Quanticate provides end to end comprehensive clinical data management services from Phase I through to post-marketing trials. 
Our team of global clinical data management experts are committed to upholding a standardized, process-driven approach. 
Our Clinical Data Management Services include:
On-shore and off-shore Clinical Data Management Services

EDC and Paper Trial Set-Up & Management

Certified Medidata RAVE Builders

Access to other EDC solutions (Low Cost, Oracle etc.)

Data Management Plan (DMP) development

Data Management Project Management

CRF/eCRF design and development

CRF Annotation & Review

Database Build & Design

Data validation specifications

Edit checks Programming & Testing

Data processing through double data entry

Query Management

Medical Coding

Safety Data Management & Reconciliation

Data Export/Transfer

CDASH Compliant deliverables

Real-time data viewing and reporting
The key to a successful working relationship and part of our customer excellence approach with our clients is being flexible to their requirements. 
Therefore, our Lead Clinical Data Managers will work with our partner customers to define specific requirements and expectations to meet the partnership objectives.
Syneos Health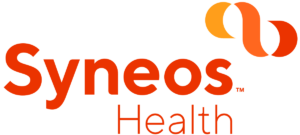 We pride ourselves on our ability to bring our collective knowledge and expertise in Clinical Data Management to all of our partners:
Analyzing data collection requirements

Identifying and implementing innovative and effective strategies, processes and technology solutions

Tailoring our comprehensive service to match individual situations
Combining the latest technologies with years of data management experience, our global team adopts an intelligent approach to developing and implementing quality data collection solutions. 
With a focus on a streamlined, effective route to database lock, we use a suite of techniques to identify and resolve data discrepancies and assure data quality.
Our Trusted Process® methodology results in the delivery of clean, reliable data to support rapid decision making and regulatory submissions while always ensuring consistent, on-time delivery.
We strive for real time readiness and believe in data transparency, using novel approaches and tools to monitor and report on data quality and progress, to keep our customers up to date with performance throughout the project. 
Quality and risk management are embedded into every step of the process, with our technology-enabled model facilitating early detection of risks and issues, feeding vital information to the project team and providing an adaptive approach to monitoring and trial delivery.
Linical

Linical Corporate Clinical Data Management team offers tailored concepts across all key therapeutic areas with particular expertise not only in pivotal Phase II/III trials, but also for late-phase approaches. 
We combine experience with technology and therapeutic expertise to ensure actionable outcomes and highest quality and process acceptance in terms of the data we deliver.
As a customer-focused operation, we feature a robust service portfolio and deliver the highest quality results on every project. 
That's why we have embedded quality checkpoints into our processes from beginning to end. 
We fully comply with the GCDMP implementation of the Society for Clinical Data Management (SCDM). 
We are an industry partner of SCDM and Oracle® silver partner.
Our services include:
Project management

Protocol review

Data management plan

CRF designing, annotation, completion guidelines

Database design, build and test

Edit check programming and testing

Data entry (single and double data entry)

Data validation and Query management

Data Integration services for due diligence

Reconciliation of external data

Coding services made by physicians using industry standard dictionaries (MedDRA® and WHODrug®): Adverse event, Medication, Medical history.

Flexible reporting solutions

Database lock and audit

Database release using sponsor format (SAS, CDISC (SDTM, define.xml), etc)
eClinical Solutions 

eClinical Solutions (eCS) clinical data management services blend technology efficiencies, process best practices, and experienced personnel to provide real time insights across all your collected data. 
Experienced and consultative data administration professionals support you in implementing a clinical data management plan that enables stakeholders to efficiently analyze and act upon your valuable trial data.
eClinical Solutions data managers accelerate your timelines and help you produce the highest quality data through expert use of technologies including the elluminate® Clinical Data Platform and the Medidata Rave Clinical Cloud™:
elluminate enables complete access of all data sources, from across programs down to the patient

All eCS clinical trial data management services employ elluminate Data Central and Clinical Analytics

Accredited Medidata partner since 2008 with 9+ Medidata certifications
ICON
Sponsors rely on us for flexibility, quality, and technical expertise in our customised solutions. 
We offer consulting, standalone, or full service integrated solutions focused on project success and in line with your study goals.
We get our electronic data capture (EDC) build completed quickly and effectively. This should help you to stay on your timelines and meet critical milestones. 
The full process from final protocol to a live EDC will take place within eight weeks. Associated validation checks are completed to ensure the highest quality deliverables and are supported by:
Rigorous control and deployment of standards

Streamlined review and approval process

Interactive online review meetings and UAT 
We are an industry leader in the management of EDCs and have full EDC build capabilities in all key systems including:
Veeva Vault CDMS™

InForm™

Medidata for Rave™

DataTrak for UX EDC™
Sofpromed

Sofpromed provides full clinical data management services for pharmaceutical and biotechnology companies focused on the development of new drugs. 
We guarantee high quality clinical data from phase I trials to postmarketing studies.
Sofpromed's services include:
Data Management Plans (DMP)

Electronic Case Report Form (eCRF) design, annotation, development, testing, and validation

Edit check programming

Database design/build

Medical coding (MedDRA, WHO DD)

Data entry/reviews/cleaning

Query management

Safety data reconciliation

Data integration

Database locks/exports/transfers

Implementation of CDISC standards (CDASH/SDTM).
Sofpromed offers clinical data management services using Anju Software's leading Electronic Data Capture (EDC) system TrialMaster®, a powerful, highly intuitive EDC Suite for phase I-IV clinical trials.
Please contact us at info@sofpromed.com for any questions about clinical data management services.